---
Solutions - Police - products and solutions
POLICE
TETRAPOL
Since its establishment RCD Radiokomunikace spol.s.r.o.has been specializing in project preparing, assembling and service providing to the police of the Czech Republic and the fire brigades. Together with original components of the system Tetrapol our company produces a large scale of our own accessories in the field of infrastructure network as well as for the terminals themselves.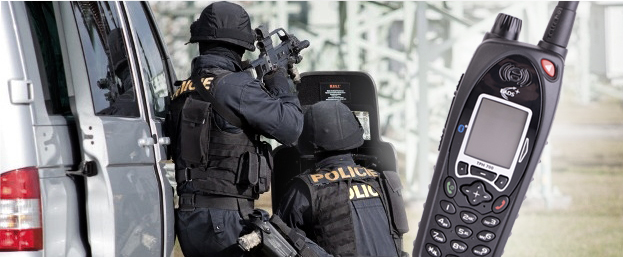 SPORA SYSTEM
Spora system is a radio system developed for hidden communication between special police units. It provides hidden and safe communication between members. For information transmitting we use digital modulation which is secured with the help of the modern coded algorithm with the user defined key. The basic components of the system are personal radios, vehicle radios, vehicle repeaters, portable repeaters with remote controls and converters designed for special usage. All radio units go together with a large scale of accessories which provides high variability while using. A user is provided with clear programming software for the system setting and for the radio function. The design of separate system elements and accessories can be adopted to the individual requirements of a customer.
For more information see the page devoted to SPORA system.
RADIO COVERING OF CRITICAL INFRASTRUCTURE AREAS
With the development of transport system, more constructions and with the change of the population lifestyle there are more and more places which are so called cut off from the outside radio world. It concerns not only the accessibility of services for general public, e.g. using mobile phones, but first of all it concerns the radio connection for emergency units. RCD Radiokomunikace has been dealing with this issue for a long time and offers solutions to this problem, e.g. additional covering of underground and other areas.