---
Solutions - SPORA
RADIO SYSTEM SPORA
The Spora is a system developed for hidden communication between special police units. It provides hidden and safe communication between members. For information transmitting we use digital modulation which is secured with the help of the modern coded algorithm with the user defined key. The basic components of the system are personal radios, vehicle radios, vehicle repeater, portable repeater with remote controls and repeaters designed for special usage. All radio units go together with a large scale of accessories which provides high variability when using the system. A user has clear programming software for the system setting and the function of the radio. The design of separate elements of the system and accessories can be adopted to individual requirements of a user.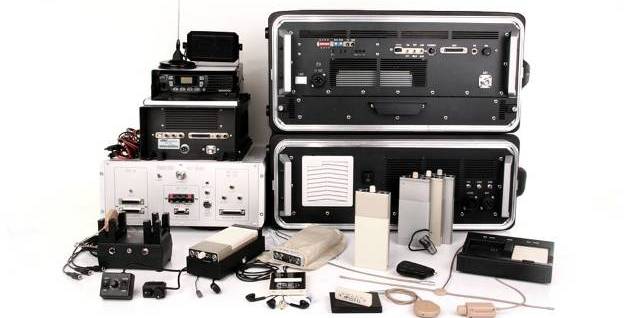 VEHICLE RADIO MR 390
Vehicle radio MR 390 as a part of the system Spora is designed for a hidden build-in inside a vehicle. Due to the provided accessories it ensures a discreet and comfortable operation of the radio. Radio operating and controlling elements are placed within the access area of front seats passengers according to a customer demand. Hidden communication is improved with the help of a set of antennas developed especially for personal cars.
VEHICLE REPEATER MX 391
Vehicle converter has all possibilities of a mobile radio MR 390. More than that, it is able to work in a repeater regime and thus increase the covering areas of local personal and mobile radios. The repeater is controlled with a special small device which is placed in a vehicle within the access area of an operator. The repeater is meant to be built in inside the vehicle trunk.
UNIVERSAL REPEATER MX 392
Repeater MX 392 ensures universal usage in different situations. It can be used as a repeater as well as a basic radio. It can be controlled locally as well as from the distance using the line connection. It can be used as a permanent repeater for the covering of a certain area or, due to its portability, it can be used according to acute needs. It also can be used in a vehicle. Inside the repeater packaging there are all necessary accessories which ensure its fast usage. The repeater is charged with a special source or with an additional battery.
SPECIAL PERSONAL RADIO HRS 58
Radio HRS 58 is a personal discreet device for communication in Spora system. Small size and many accessories ensure its hidden carrying and usage. The radio has a resistant compact metal body. It can be placed under arm pit in a specially designed case, in a jacket pocket or in a lady purse. The radio has easily changeable batteries with high capacity. The radio goes together with special accessories which help to adopt it to the needs of each user. It is possible to use several types of antennas which can be integrated into an under arm case. For controlling of the basic operation regimes the radio is equipped with several types of special manual controls. They have an ergonomic shape and ensure a comfortable operation of the radio. The radio can be connected to a special hidden reproducer or different variants of head-phones and microphones. It is also possible to use Bluetooth hands-free. The delivery of accessories can be modified according to customer demands.

TESTER RT 580
The tester of the system Spora enables a user to check the function of all radios and accessories of the system Spora and identify possible errors. It is used for measuring of radio parameters, audio-signals and digital signals. The tester substitutes many expensive measurement devices, e.g. VF generator, wattmeter, radio tester, audio generator and analyzer, voltmeter, ammeter and others. All tests are carried out from PC with the help of user-friendly software which is the part of delivery. The results of the tests are processed to a clear record.