---
Solutions - Safety in Metro
Safety and comfort of passengers in Prague metro
The construction of the Complex safety system in Prague metro will bring a significant improvement of all systems which influence protection and safety of passengers, improve property protection and reach technical and economical optimization of the traffic.
Using new technologies for monitoring and processing of the metro traffic information will make Prague metro, from the point of view of safety and reliability, one of the most developed European traffic systems.
Complex security system in metro is constructed in three parts. During the project preparation each of them will undergo a significant reconstruction and separate parts will be connected in order to create the real complex security system.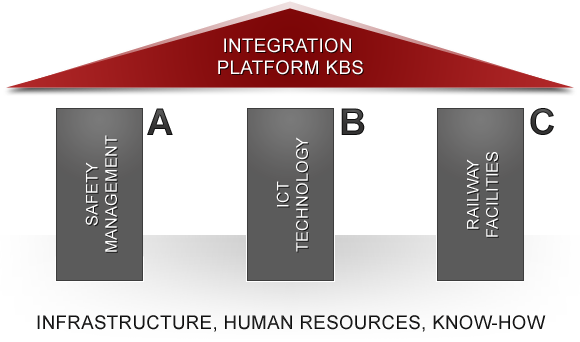 PART A:

Safety technology
Uniformed integration platform
Closed television circuit
Local radio
Controlling of the entrance checking
Electronic security system
Perimeter, detection of the circuit breaking
Electronic anti-fire system
Gas detection

 

PART B:

Information and telecommunication technology
Data communication network
Automatic information system
Emergency IP telephone system
Radio communication
Guide equipment for visually impaired
PART C:
Railway security equipment
Local train network
Wireless access of the operators to the metro trains
Emergency IP telephone
Closed television circuit
Local radio
Automatic information system